RAMEN IROHA's Signature RAMEN
TOYAMA BLACK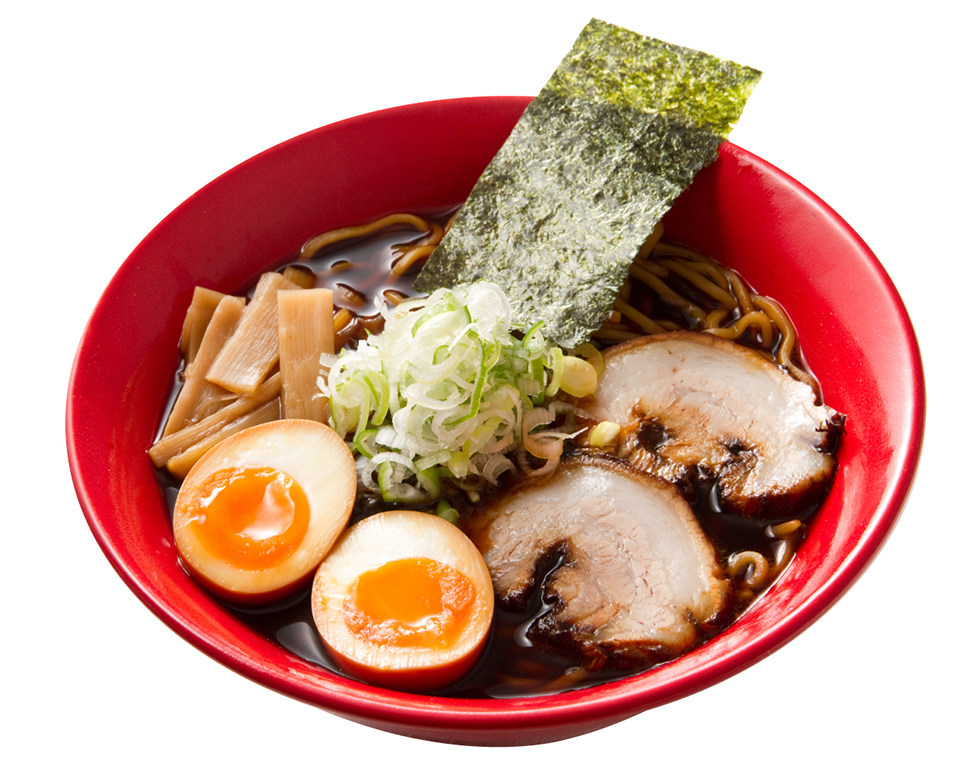 TOYAMA black soy sauce RAMEN is called TOYAMA BLACK features all black
colored soup, also our signature RAMEN.
It seems like very salty, but not. It tastes surprisingly light and rich flavor. The
KEY of those is special and unique soy sauce, "Fish Soy". The Fish Soy is made
by our own processing ingredients contains tasty integrant. We make this KEY
being kept to added another to it since MENYA IROHA were established. It could
be called "Mystic Black Soy" due to long period process.
We mix together this KEY and 3 different types of stocks such as meat-based
stock, vegetable-based stock, and Japanese traditional stocks (kelp seaweed and
dried bonito flakes). These stocks make the soup even richer.
You cannot explain Ramen without referring to TOYAMA BLACK!!!
WHITE SHRIMP RAMEN
"Japanese Glass Shrimp" called "JEWEL OF TOYAMA BAY" is particular
seafood at Toyama bay. It is well known as Toyama's premium delicacies for using
KOBUJIME (Konbu seaweed sandwiched fish) and sushi.
Once we reused its shell for a soup stock, the brand new ramen with rich flavor
from shrimp and smell of the sea came to the world.
In addition, we found out that its shell contains rich Taurine according to the
Toyama Research Institute of Food.
"Japanese Glass Shrimp" is not only delicious but also very healthy.
THIS RAMEN IS FOR ALL LADIES!!!
AGED MISO RAMEN/ RED SPICY Tan-Tan MEN
"Aged Miso Ramen"is used of various Miso (Soy bean paste) aged for a long time period to make Miso flavor thicker.
We also have another special RAMEN, "Spicy Tan-Tan MEN". We mix together miso paste contains several spices and home made Rayu (Chinese chili oil). It's really tasty and spicy, well-balanced RAMEN!! We are sure that makes you become a habit. This is what you would expect!!!
CHUKA-SOBA
CHUKA-SOBA is Japanese traditional style Ramen.
It's made of classic soy sauce soup based on chicken bones and Japanese style stock. It tastes simple but has rich flavor.
TSUKE-MEN
TSUKE-MEN (Dipping style Ramen) is the best way to enjoy the flavors and taste of noodle itself. Noodles are tightened in cold water for bringing noodles tougher and flavor of wheat clearly.
We provide"BLACK" (black soy sauce soup with rich seafood stock) and "RED" (Spicy Miso).
IROHA GYOZA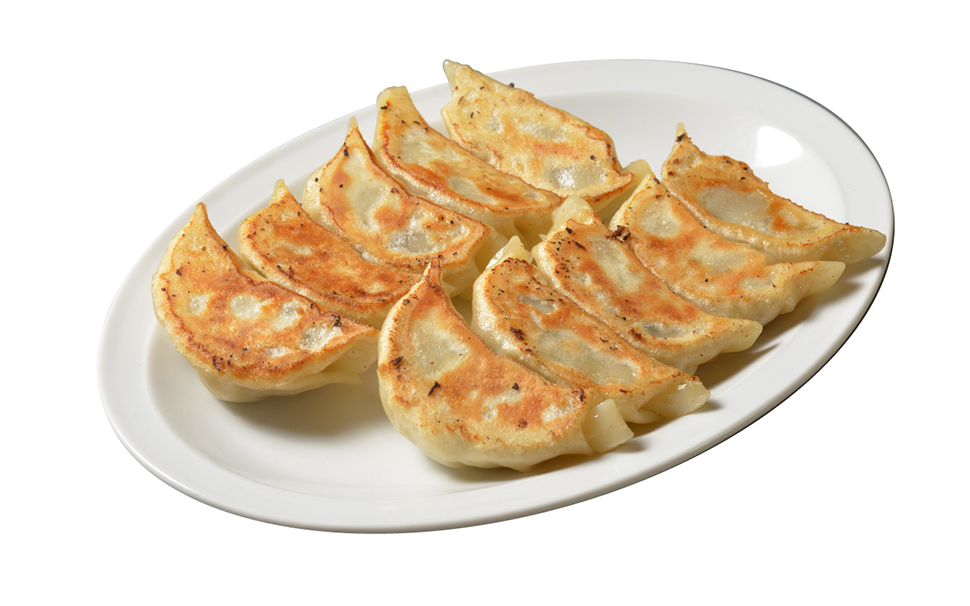 IROHA GYOZA is all hand made and specialty grilled dumpling filled with over 20 kinds of ingredients, such as minced pork, Japanese chives, cabbage and more. It is really juicy and tasty. It can be eaten without sauce.The all hand made flavored sauce makes it increase yumminess.
CHAR SIU PORK
SOFT-BOILED EGG
Half boiled egg seasoned with our original sauce goes with any Ramen!
Egg lovers MUST try our Egg!!